Grazing Table Inquiry
Our Savory and Dessert Grazing Tables are deliciously abundant and will elevate any gathering.
The Savory Grazing Table has a selection of cheeses, salami, prosciutto, fresh fruit, dried fruit, honeycomb, crudités, classic hummus, blue cheese goddess dip, jams made by Procrastin's Table, olives, cornichons, & nuts. Served with a selection of artisan crackers and fresh baguettes.
Dessert Grazing Table has a selection of cookies, french macarons, cotton candy meringues, apples with caramel dip, chocolate covered pretzels, biscotti, brownies, rice crispy treats, chocolate cover almonds and caramel popcorn. Donut tower can be added for additional cost.
**Palm Leaf Plates, Linen Like Napkins, & Forks are added to each Grazing Table. You need to provide the table for the grazing table set-up and table linen(s) if you want one.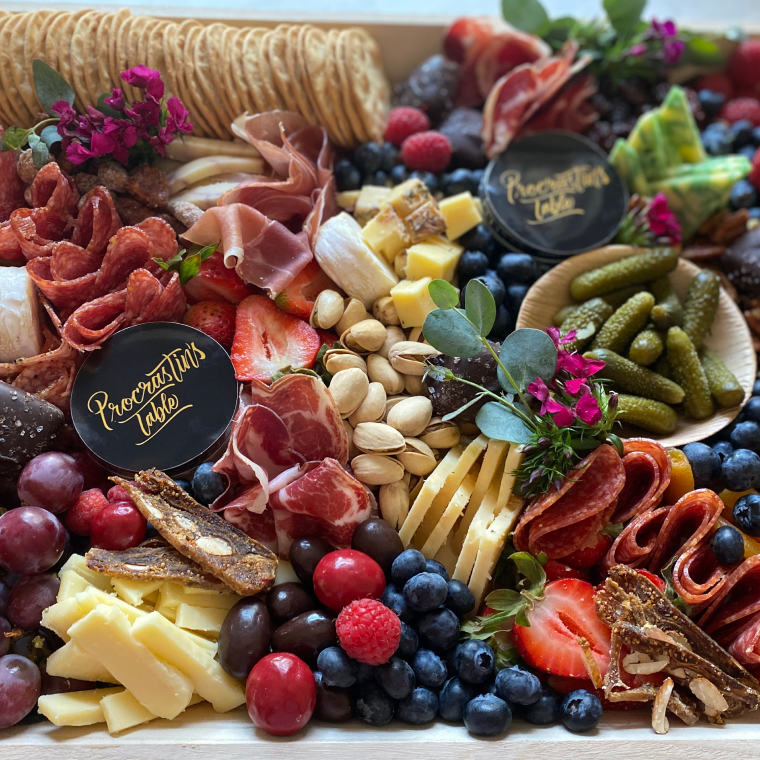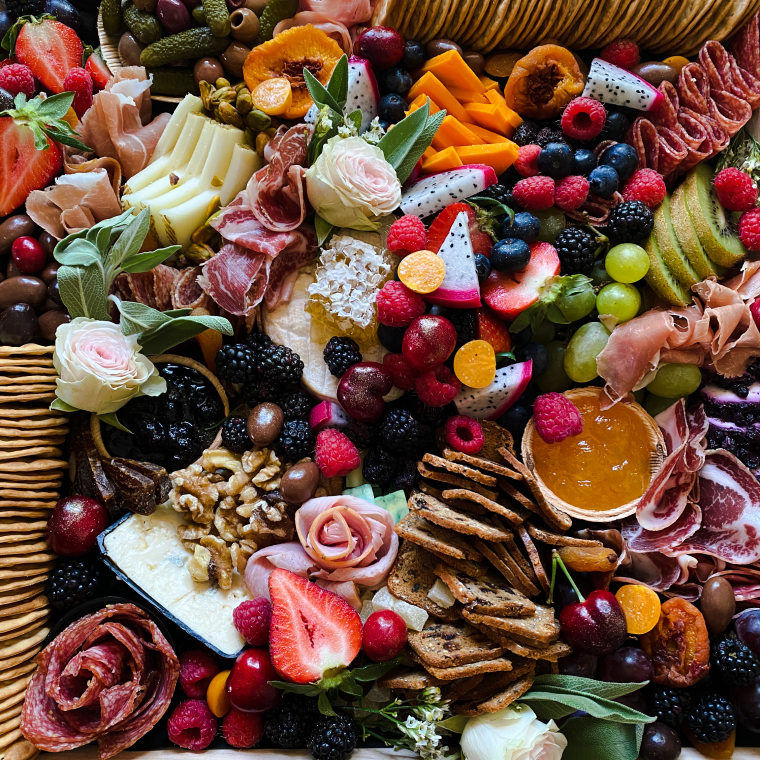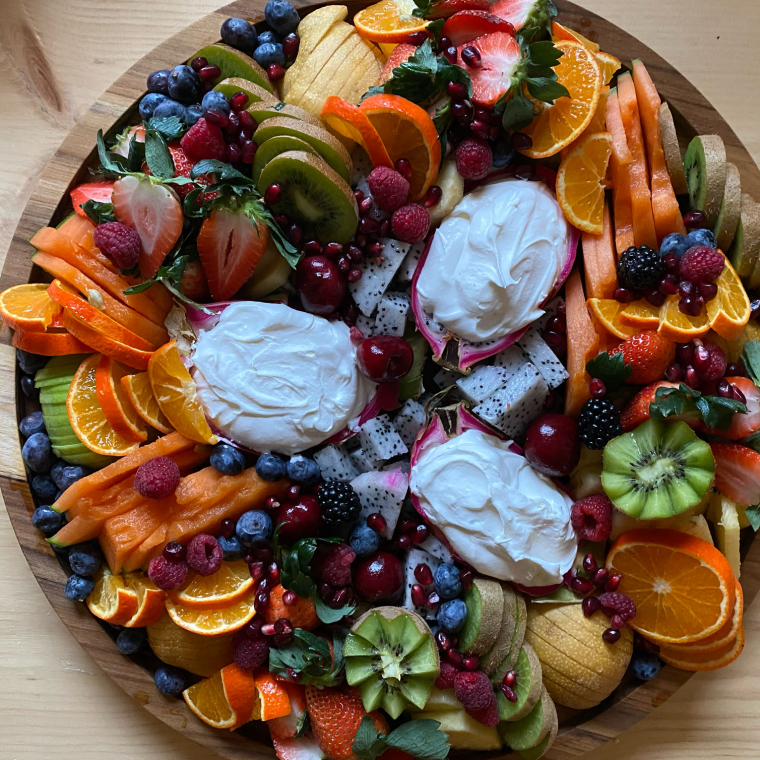 Pricing
We offer custom event installation starting with a minimum of 15 guests. Pricing starts at $23 a person for Savory and $15 a person for Dessert plus delivery fee.