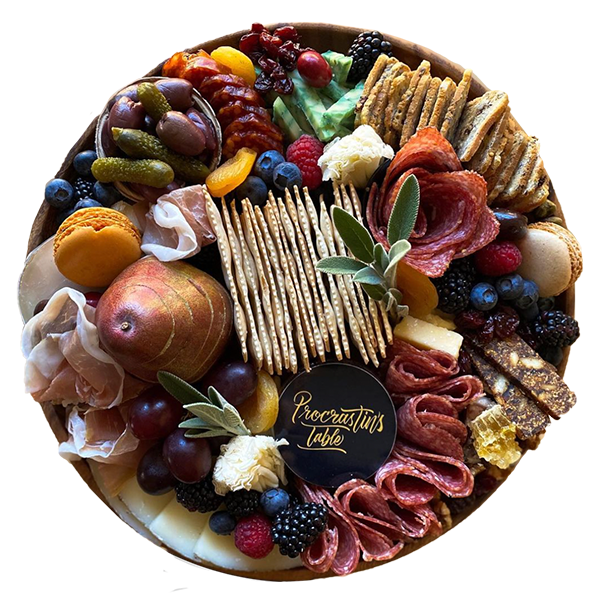 Our Boards
Charcuterie Boards
Fresh ingredients, preserves made in-house, charcuterie and American made artisanal cheeses on every board. Find us every weekend at the OKC Public Farmer's Market or click below to learn more about boards and order online!
Our Products
Fire Ciders,
Homemade Jams,
& More

We have an array of products coming to our online shop this fall and winter. You can always find our latest items at the OKC Public Farmer's Market in the meantime!
Have an Event Coming Up?
Learn More About Our Grazing Tables
About Us
The name, Procrastin's Table, is in remembrance of our Mom/Mother-in-Law, Jacki, who had a racing farm called Procrastin Farm. We want to emphasize the importance of slowing down when eating with friends and family, to cherish the memory of times gone by. Procrastin's Table is a place to experience the delights of cured meats, aged cheeses, local fruits and vegetables. We believe every board, box and grazing table should be procrastinated over with family and friends.